WP Easy Gallery
WP Easy Gallery is an easy to use WordPress gallery plugin. Create unlimited image galleries and albums on your WordPress site. With all of the features WP Easy Gallery gives you, it is the best WordPress gallery plugin for showcasing your images.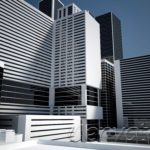 Album Style Gallery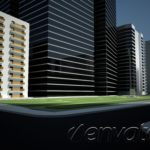 Easy to use
WP Easy Gallery Pro
Only – $11.95
WordPress Gallery Plugin Features
Create unlimited galleries and albums for your WordPress site/blog.
Easily change theme/style of prettyPhoto pop-up window displaying images.
Display galleries as default WordPress style galleries (option is on settings page).
Multiple image uploads to quickly fill your WordPress galleries with photos.
Improved admin panel for easier gallery and image surfing.
Gallery plugin uses the first image in the gallery for it's thumbnail by default. (This feature can be overwritten.)
Set the global thumbnail dimensions for all galleries. This can be overwritten for each image gallery.
Pop-up preview for each image. See how each gallery image will look in the pop-up window on your site.
In addition to these gallery plugin features:
Upload a unique thumbnail images for each image gallery and set custom dimensions to override defaults
Include multiple image galleries on a page or post
Set and change the 'sort order' of images for each WordPress gallery
WordPress shortcodes for easy gallery placement into your post or page content
And much more…
WP Easy Gallery Pro
Only – $11.95
WordPress Plugin
If you need support or have any questions about using this WordPress gallery plugin, please visit the FAQ page or contact support.
WordPress Gallery Plugin
Installation instructions:
Upload the wp-easy-gallery-pro directory to the /wp-content/plugins/ directory.
Deactivate the free version of the plugin through the 'Plugins' menu in WordPress.
Activate the pro version of the plugin through the 'Plugins' menu in WordPress.
Set your desired options in the WP Easy Gallery Pro Panel.
WP Easy Gallery Change Log
v4.4
Converted all admin pages to be AJAX enabled for changing settings, adding galleries and adding images.
v4.3.4
Fixed deprecated links in plugin.
v4.3.3
Fixed image title issue with extra slashes being added when editing.
Increased length of image property text boxes.
v4.3.2
Fixed error with image upload process not populating textbox with image path.
Changed image upload button style for UI consistency.
Additional UI refinements.
CSS refinements for default thumbnail style.
v4.3.1
Rewrite of RSS feed in admin section.
v4.3.0
Cleaned up setting page options by showing or hiding options depending on gallery type used.
Changed admin navigation name to 'WP Easy Gallery' to prevent confusion with other plugins.
v4.2.1
Fixed error with database update function.
v4.2.0
Extracted prettyPhoto theme variable to JS file to allow theme to persist.
v4.1.6
Increased gallery name field in database from 30 to 60 characters.
Added database version check to update database table structure.
v4.1.5
Fixed possible XSS vulnerability.
Removed hard-coded file paths.
Corrected short code button AJAX method.
Show short code with key instead of slug when creating a new gallery.
v4.1.3
Converted sort order to number field.
v4.1.2
Slight style modifications and verified WP 4.3 compatibility.
v4.1.1
Updated prettyPhoto.js to version 3.1.6, fixed XSS vulnerability in JS.
v4.1
Added ability to display gallery name.
Added ability set alignment of gallery display name.
v4.0.1
Fixed layout issue with RSS feed.
v4.0
Added ability to render gallery as default WordPress style gallery.
Added ability to customize number of columns for gallery display.
Fixed bug with settings page not showing in admin section.
Extracted RSS feed to an asynchronous call to allow admin pages to load quicker.
WP Easy Gallery 3.0
v3.8.3
Verified WordPress 3.9.2 compatibility.
v3.8.2
v3.8.1
Bug fixes to short code button.
v3.8
Added button to post/page editor for inserting short code.
v3.7
Added option to turn gallery thumbnail drop-shadows on or off.
v3.6.3
replaced deprecated mysql escape calls for WordPress 3.9 compatibility.
v3.6.2
Changed short code to use key instead of name. Change is backwards compatible and will not break or require changing existing gallery short codes.
v3.6.1
Bug fix: corrected an issue with options.
Improved thumbnail style CSS.
Added ability to disable new thumbnail style.
v.3.6
Added thumbnail style on hover.
v3.5
Ability to save all image changes in one click.
Selected gallery images remain selected after making images edits.
Selected gallery remains selected after making gallery edits.
Preview image in modal window from within admin section.
converted strtolower() function to mb_convert_case() for better UTF-8 character handling.
v3.1
Fixed issue that prevented galleries with same names from being properly displayed.
v3.0
Added ability to insert custom styles for thumbnails. New field is on settings page.
WP Easy Gallery 2.0
v2.8
Updated prettyPhoto JS script to version 3.1.5.
v2.7.6
Fixed improper JS file path.
v2.7.5
Fixed ability to hide galleries and added ability to hide social sharing buttons.
v2.7.3
Added CSS to prettyPhoto stylesheet to correct arrow alignment and issue with mini-gallery spilling over the popup window.
v2.7.3
Added jQuery Migrate script for jQuery 1.9.1 compatibility.
v2.7.2
Fixed bug related to security fix that prevented the ability to upload images.
v2.7.1
Critical security patches.
v2.7
Added the ability to hide the social sharing icons / links in the gallery pop-up.
v2.6
Style update to fix social sharing button layout issue.
Addition of settings page and functionality to hide thumbnail overlay from settings.
v2.5
Updated prettyPhoto.js jQuery script to version 3.1.4 for various bug fixes and added social sharing abilities.
v2.4
Added handling for default thumbnail dimensions.
v2.3
Updated Add Images interface for easier deletion of images.
v2.2
Code fixes to admin pages to fix HTML validation issues.
v2.1
Added Help (FAQ) page to plugin.
v2.0
Tighted security against remote scripting attacks.
WP Easy Gallery 1.0
v1.9
Changed the manner in which JavaScript files are called into theme.
v1.8
Fixed a vulnerability found in code base. Input passed via the "select_gallery" or "galleryId" parameter to wp-admin/admin.php (when "page" is set to "edit-gallery") was not properly sanitized in wp-content/plugins/wp-easy-gallery/admin/edit-gallery.php before being returned to the user.
v1.7
Critical bug fixes and code enhancements.
v1.6
SEO enhancements to galery HTML mark-up.
v1.5
v1.4
Bug fixes addressing undefined variable warnings.
v1.3.1
Fixed a bug that was keeping custom database table prefixes from passing through on gallery specific code.
v1.3
Fixed an issue keeping custom database table prefixes from passing through.
v1.2
Cursor now shows as a pointer when gallery thumbnails are hovered over.
Added functionality to show gallery name on hover.
v1.1
Fixed a bug that caused screen jumping when galleries were launched.
v1.0